Tous les jeux top
[
Voir en images
]
| Titre | Genre | Date | Note |
| --- | --- | --- | --- |
| | Jeux Aventure Rôle RPG | 02-07-2008 | |
| | Jeux Réflexion Stratégie | 01-24-2008 | |
| | Jeux d'action | 03-26-2008 | |
| | Jeux réflexes souris | 10-23-2004 | |
| (A télécharger) | Jeux Réflexion Stratégie | 06-22-2009 | |
| | Jeux Réflexion Stratégie | 02-06-2009 | |
| | Jeux fun | 03-15-2008 | |
| | Jeux d'action | 09-26-2008 | |
| | Jeux réflexes souris | 12-30-2004 | |
| | Jeux Course Simulation | 05-10-2007 | |
| | Jeux Réflexion Stratégie | 05-15-2007 | |
| | Jeux fun | 02-16-2007 | |
| | Jeux de sport | 04-04-2008 | |
| | Jeux fun | 03-03-2009 | |
| | Jeux de Tir - Shoot | 03-04-2009 | |
| | Jeux de sport | 03-25-2008 | |
| | Jeux de sport | 05-10-2007 | |
| | Jeux de Musique | 04-06-2008 | |
| | Jeux fun | 05-09-2004 | |
| (A télécharger) | Jeux Réflexion Stratégie | 04-01-2009 | |
| | Jeux d'Arcade | 04-27-2009 | |
| | Jeux Aventure Rôle RPG | 10-26-2008 | |
| (A télécharger) | Jeux fun | 12-24-2008 | |
| | Jeux de plateforme | 03-17-2008 | |
| | Jeux fun | 03-02-2007 | |
| | Jeux de combat | 08-22-2004 | |
| | Jeux de plateforme | 05-10-2007 | |
| | Jeux de plateforme | 05-06-2004 | |
| | Jeux de plateforme | 01-15-2005 | |
| | Jeux de sport | 05-14-2007 | |
| | Jeux de combat | 05-10-2007 | |
| | Jeux Réflexion Stratégie | 05-10-2007 | |
| | Jeux d'action | 05-09-2007 | |
| | Jeux de sport | 06-15-2002 | |
| | Jeux Course Simulation | 11-17-2004 | |
| | Jeux de sport | 05-19-2007 | |
| | Jeux fun | 06-25-2004 | |
| | Jeux de plateforme | 05-06-2003 | |
| | Jeux Réflexion Stratégie | 05-18-2007 | |
| | Jeux de sport | 05-10-2007 | |
| | Jeux Réflexion Stratégie | 04-06-2007 | |
| | Jeux d'Arcade | 11-10-2004 | |
| | Jeux fun | 06-25-2004 | |
| | Jeux de cartes | 01-08-2008 | |
| | Jeux Réflexion Stratégie | 01-14-2008 | |
| | Jeux Réflexion Stratégie | 01-21-2008 | |
| | Jeux fun | 03-08-2002 | |
| | Jeux de cartes | 02-01-2008 | |
| (A télécharger) | Jeux Réflexion Stratégie | 02-11-2008 | |
| | Jeux fun | 02-21-2008 | |
| | Jeux réflexes souris | 03-06-2008 | |
| | Jeux Course Simulation | 03-18-2008 | |
| | Jeux d'action | 04-09-2008 | |
| | Jeux d'action | 04-08-2008 | |
| | Jeux de plateforme | 05-02-2008 | |
| | Jeux d'action | 05-03-2008 | |
| | Jeux d'action | 05-08-2008 | |
| | Jeux Course Simulation | 05-09-2008 | |
| | Jeux de cartes | 04-19-2008 | |
| | Jeux fun | 05-02-2008 | |
| | Jeux de Casino | 04-24-2008 | |
| | Jeux d'Arcade | 06-13-2008 | |
| | Jeux de Musique | 06-19-2008 | |
| (Scores) | Jeux fun | 06-21-2008 | |
| | Jeux Réflexion Stratégie | 06-21-2008 | |
| | Jeux de combat | 06-26-2008 | |
| (Scores) | Jeux fun | 06-26-2008 | |
| | Jeux de sport | 06-28-2008 | |
| (Scores) | Jeux Réflexion Stratégie | 07-01-2008 | |
| (Scores) | Jeux Réflexion Stratégie | 06-29-2008 | |
| | Jeux de sport | 07-06-2008 | |
| | Jeux de sport | 07-22-2008 | |
| (Scores) | Jeux Réflexion Stratégie | 07-26-2008 | |
| (Scores) | Jeux Réflexion Stratégie | 07-25-2008 | |
| (Scores) | Jeux Réflexion Stratégie | 08-05-2008 | |
| | Jeux Réflexion Stratégie | 08-22-2008 | |
| (A télécharger) | Jeux de cartes | 09-01-2008 | |
| (Scores) | Jeux Réflexion Stratégie | 10-06-2008 | |
| | Jeux Réflexion Stratégie | 10-10-2008 | |
| | Jeux Gestion - MMORPG | 09-19-2008 | |
| | Jeux de Tir - Shoot | 11-04-2008 | |
| | Jeux Réflexion Stratégie | 11-06-2008 | |
| (A télécharger) | Jeux Réflexion Stratégie | 12-13-2008 | |
| (A télécharger) | Jeux d'action | 12-14-2008 | |
| (A télécharger) | Jeux fun | 12-23-2008 | |
| | Jeux Réflexion Stratégie | 12-26-2008 | |
| (A télécharger) | Jeux fun | 12-26-2008 | |
| (Scores) | Jeux Réflexion Stratégie | 01-17-2009 | |
| (Scores) | Jeux Réflexion Stratégie | 01-19-2009 | |
| (A télécharger) | Jeux Gestion - MMORPG | 12-21-2008 | |
| (Scores) | Jeux fun | 01-23-2009 | |
| | Jeux Réflexion Stratégie | 01-07-2009 | |
| (Scores) | Jeux de cartes | 01-24-2009 | |
| (Scores) | Jeux Réflexion Stratégie | 01-17-2009 | |
| (Scores) | Jeux Réflexion Stratégie | 01-23-2009 | |
| | Jeux Réflexion Stratégie | 01-30-2009 | |
| | Jeux Réflexion Stratégie | 02-06-2009 | |
| (A télécharger) | Jeux Réflexion Stratégie | 12-16-2008 | |
| | Jeux Réflexion Stratégie | 03-05-2009 | |
| (A télécharger) | Jeux Gestion - MMORPG | 03-17-2009 | |
| (A télécharger) | Jeux Gestion - MMORPG | 03-20-2009 | |
| (A télécharger) | Jeux Réflexion Stratégie | 03-16-2009 | |
| (A télécharger) | Jeux Réflexion Stratégie | 03-23-2009 | |
| | Jeux de plateforme | 02-07-2009 | |
| (A télécharger) | Jeux fun | 02-17-2009 | |
| | Jeux Réflexion Stratégie | 02-06-2009 | |
| (Scores) | Jeux de cartes | 04-08-2009 | |
| | Jeux fun | 02-01-2009 | |
| | Jeux Réflexion Stratégie | 03-27-2009 | |
| | Jeux fun | 04-15-2009 | |
| | Jeux de plateforme | 04-04-2009 | |
| | Jeux de plateforme | 01-09-2009 | |
| (A télécharger) | Jeux Réflexion Stratégie | 04-25-2009 | |
| | Jeux d'action | 05-04-2009 | |
| (A télécharger) | Jeux Réflexion Stratégie | 12-30-2008 | |
| | Jeux fun | 05-06-2009 | |
| (A télécharger) | Jeux fun | 03-31-2009 | |
| | Jeux de Tir - Shoot | 05-11-2009 | |
| | Jeux Aventure Rôle RPG | 02-19-2009 | |
| (A télécharger) | Jeux Gestion - MMORPG | 05-06-2009 | |
| (A télécharger) | Jeux Réflexion Stratégie | 05-23-2009 | |
| (A télécharger) | Jeux Réflexion Stratégie | 05-23-2009 | |
| (A télécharger) | Jeux Réflexion Stratégie | 06-08-2009 | |
| | Jeux Aventure Rôle RPG | 02-19-2009 | |
| (A télécharger) | Jeux Gestion - MMORPG | 05-03-2009 | |
| (A télécharger) | Jeux Gestion - MMORPG | 12-27-2008 | |
| | Jeux Réflexion Stratégie | 12-14-2009 | |
| (A télécharger) | Jeux Gestion - MMORPG | 10-23-2009 | |
| | Jeux réflexes souris | 03-04-2012 | |
| | Jeux de Tir - Shoot | 03-04-2012 | |
| | Jeux fun | 03-22-2012 | |
| (Scores) | Jeux de cartes | 03-24-2013 | |
| | Jeux Réflexion Stratégie | 04-24-2013 | |
| (Scores) | Jeux de cartes | 04-30-2013 | |
| (Scores) | Jeux de cartes | 05-04-2013 | |
| | Jeux Aventure Rôle RPG | 03-24-2008 | |
| | Jeux de combat | 05-10-2007 | |
| | Jeux de plateforme | 08-21-2007 | |
| | Jeux Course Simulation | 07-20-2008 | |
| | Jeux Aventure Rôle RPG | 03-08-2008 | |
| | Jeux de Musique | 05-31-2008 | |
| | Jeux Réflexion Stratégie | 07-16-2004 | |
Maintenir "Shift" pour un tri multi colonnes
Jeux à Télécharger sur votre ordinateur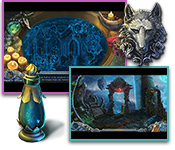 Spirits of Mystery: Résurgence
Rejoignez la princesse Airrin dans sa quête pour libérer sa mère et sa tante, kidnappées par les Faucheurs des Ténèbres.

PC - 699.2 MB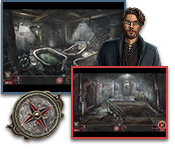 Dreadful Tales: Entre les Murs Édition Collector
Échappez à la féroce créature qui se cache entre les murs de la maison abandonnée que vous venez d'acheter pour une bouchée de pain !

PC - 647.2 MB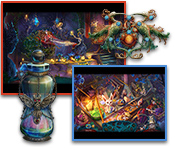 Reflections of Life: L'Espoir en Péril Édition C
Aidez les Gardiens Dormeurs à prolonger leur sommeil pour empêcher les forces du mal de se propager dans tout l'univers !

PC - 870.5 MB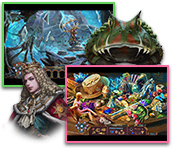 Dark Parables: Le Paradis Perdu de la Jeune Fille
Mettez fin à une série d'incendies inexpliqués dans cette version revisitée du fameux conte de la petite fille aux allumettes.

PC - 840.1 MB

Beyond the Kingdom Édition Collector
Aventurez-vous au-delà du royaume et résolvez l'énigme d'une ancienne carte au trésor dans ce jeu de gestion de temps captivant.

PC - 197.7 MB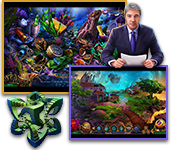 Labyrinths of the World: L'Île Perdue Édition Co
Empêchez la destruction des mondes et sauvez votre frère d'un criminel déjanté !

PC - 1275.3 MB
RSS 2.0
| |
Secteurjeux sur Itunes App Store
|
Version Mobile Ipad |
Nous Contacter
|
Jeux pour votre site web
|
Annuaire de Jeux
|
In English
[
French
]
© Copyright 2018 - 2019 Citruce ® SAS - RCS Paris 504 472 366 -
jeux en ligne
,
jeux gratuits.
Tous droits réservés .
Engagement de confidentialité