Toutes les nouveautés
[
Voir en images
]
Maintenir "Shift" pour un tri multi colonnes
Jeux à Télécharger sur votre ordinateur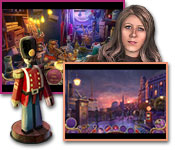 Danse Macabre: Obsession Sinistre
Aidez Maria à s'échapper d'un piège tendu par un producteur de cinéma véreux, qui lui promet succès et fortune outre-Atlantique.

PC - 464 MB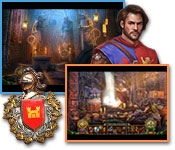 Dark Parables: Le Voleur et la Boîte d'Amadou Éd
Arrêtez un incendiaire qui enflamme les forêts du Royaume de la montagne et qui possède un objet aux pouvoirs dévastateurs.

PC - 1108.4 MB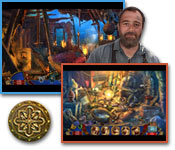 Myths of the World: L'Île des Maux Oubliés Édit
Partez en quête d'un artefact antique que vous seule pouvez retrouver mais dont la malédiction s'abat sur quiconque le touche.

PC - 1032.2 MB

Delicious: Emily's Christmas Carol Édition Collec
Rejoignez Emily et sa famille pour les fêtes de Noël et amusez-vous à préparer boissons et gourmandises de saison.

PC - 375.4 MB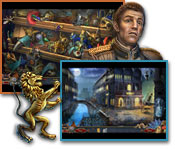 Grim Facade: Le Chat Rouge Édition Collector
Empêchez l'ancien chef du gang des Chats Rouges de faire davantage de victimes en vous rendant à Venise.

PC - 1157.6 MB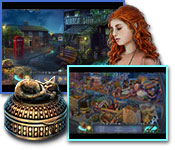 Spirit of Revenge: Le Puits de Florry Édition Col
Venez en aide à Bolton, propriétaire d'un pub anglais hanté par le fantôme de Florry, qui sème la panique auprès de la clientèle.

PC - 947 MB
RSS 2.0
| |
Secteurjeux sur Itunes App Store
|
Version Mobile Ipad |
Nous Contacter
|
Jeux pour votre site web
|
Annuaire de Jeux
|
In English
[
French
]
© Copyright 2016 - 2017 Secteurjeux® SARL - RCS ANGERS 504 472 366 -
jeux en ligne
,
jeux gratuits.
Tous droits réservés .