Toutes les nouveautés
[
Voir en images
]
Maintenir "Shift" pour un tri multi colonnes
Jeux à Télécharger sur votre ordinateur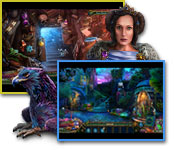 Enchanted Kingdom: Mauvaise Graine Édition Collec
Soignez les personnes que vous rencontrerez lors de votre aventure dans le royaume de Tar et libérez-les du mal qui les ronge.

PC - 1442.9 MB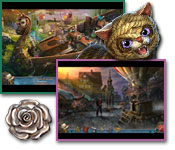 Living Legends: Les Animaux de Brême Édition Col
Dissipez l'épais brouillard qui pèse sur la ville de Brême et qui transforme les habitants en animaux à l'aube d'un festival de musique.

PC - 1260.2 MB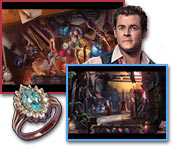 Grim Tales: Graywitch Édition Collector
Partez à la recherche de votre amie Stacy qui a disparu alors qu'elle faisait des recherches généalogiques.

PC - 805.7 MB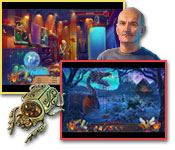 The Keeper of Antiques: Le Monde Imaginaire Éditi
Empêchez Bob Foster de dérober un puissant artefact et de risquer d'entremêler le monde réel et un univers imaginaire.

PC - 1153.2 MB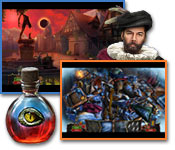 Myths of the World: Le Soleil Noir Édition Collec
Partez sur la trace du basilic, une créature capable de changer ses victimes en statue de pierre et qui sème la terreur en ville.

PC - 836.5 MB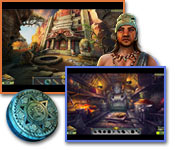 The Legacy: Les Passages Oubliés Édition Collect
Embarquez pour un Yucatan alternatif et sauvez le monde de la destruction depuis un monde parallèle aux allures étrangement mayas.

PC - 1074.5 MB
RSS 2.0
| |
Secteurjeux sur Itunes App Store
|
Version Mobile Ipad |
Nous Contacter
|
Jeux pour votre site web
|
Annuaire de Jeux
|
In English
[
French
]
© Copyright 2016 - 2017 Citruce ® SAS - RCS Paris 504 472 366 -
jeux en ligne
,
jeux gratuits.
Tous droits réservés .
Engagement de confidentialité