Toutes les nouveautés
[
Voir en images
]
Maintenir "Shift" pour un tri multi colonnes
Jeux à Télécharger sur votre ordinateur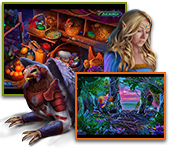 Enchanted Kingdom: Le Retour des Elfes Édition Co
Déjouez les plans du cruel Andor pour sauver l'empire Tar et le royaume elfique de la maladie et ramener la paix entre les deux nations.

PC - 1302.2 MB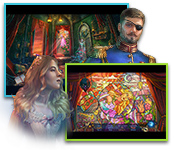 Whispered Secrets: Richesse Maudite Édition Colle
Accumulez les preuves pour découvrir la vérité cachée derrière les murs du château des Mason.

PC - 832.7 MB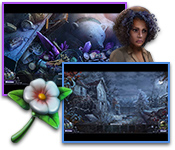 Mystery Trackers: La Chute d'Iron Rock Édition Co
Partez à Iron Rock découvrir ce qui est arrivé à votre collègue et aux habitants d'une ville meurtrie par l'effondrement de sa mine.

PC - 1096.2 MB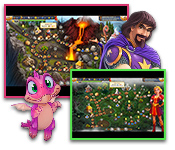 Fables of the Kingdom III Édition Collector
Récupérez tous les artefacts et guidez un groupe de héros jusqu'à la Montagne de feu pour sauver l'Arbre de vie.

PC - 230.2 MB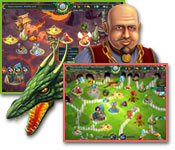 Elven Legend 4: The Incredible Journey Édition Co
Aidez Aeryn, la Reine des Elfes, à sauver le monde de Tillian menacé d'une fin imminente dans ce jeu de gestion de temps rempli de magie.

PC - 373 MB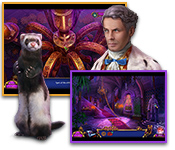 Dark Romance: Le Bossu de Notre-Dame Édition Coll
Les apparences sont trompeuses dans cette aventure parisienne aux côtés de la belle Esméralda. Aidez-la à découvrir qui menace la ville !

PC - 1120 MB
RSS 2.0
| |
Secteurjeux sur Itunes App Store
|
Version Mobile Ipad |
Nous Contacter
|
Jeux pour votre site web
|
Annuaire de Jeux
|
In English
[
French
]
© Copyright 2018 - 2019 Citruce ® SAS - RCS Paris 504 472 366 -
jeux en ligne
,
jeux gratuits.
Tous droits réservés .
Engagement de confidentialité