| | Titre | Genre | Mise en ligne |
| --- | --- | --- | --- |
| | | Jeux de cartes | 04-18-2008 |
| | (A télécharger) | Jeux fun | 04-12-2009 |
| | (A télécharger) | Jeux Réflexion Stratégie | 02-11-2008 |
| | (A télécharger) | Jeux Réflexion Stratégie | 12-16-2008 |
| | (A télécharger) | Jeux fun | 12-18-2008 |
| | | Jeux de sport | 12-19-2008 |
| | | Jeux Réflexion Stratégie | 12-19-2008 |
| | | Jeux de cartes | 03-03-2008 |
| | (A télécharger) | Jeux fun | 05-04-2008 |
| | (A télécharger) | Jeux Réflexion Stratégie | 04-11-2009 |
| | | Jeux de cartes | 04-14-2008 |
| | | Jeux Réflexion Stratégie | 03-07-2008 |
| | | Jeux fun | 04-24-2008 |
| | | Jeux Gestion - MMORPG | 05-19-2008 |
| | | Jeux Réflexion Stratégie | 01-02-2009 |
| | (A télécharger) | Jeux Réflexion Stratégie | 04-10-2009 |
| | (A télécharger) | Jeux de Casino | 08-15-2008 |
| | (A télécharger) | Jeux Gestion - MMORPG | 07-23-2008 |
| | (A télécharger) | Jeux d'action | 12-17-2008 |
| | (A télécharger) | Jeux Réflexion Stratégie | 12-18-2008 |
| | (A télécharger) | Jeux Réflexion Stratégie | 05-23-2009 |
| | (A télécharger) | Jeux Réflexion Stratégie | 05-24-2009 |
| | | Jeux fun | 05-25-2009 |
| | | Jeux Gestion - MMORPG | 05-26-2009 |
| | (Scores) | Jeux Réflexion Stratégie | 10-06-2008 |
| | (A télécharger) | Jeux de cartes | 09-01-2008 |
| | (A télécharger) | Jeux d'action | 09-02-2008 |
| | (A télécharger) | Jeux fun | 09-05-2008 |
| | (A télécharger) | Jeux d'action | 09-03-2008 |
| | (A télécharger) | Jeux Gestion - MMORPG | 09-16-2008 |
| | (A télécharger) | Jeux de Tir - Shoot | 09-18-2008 |
| | | Jeux Gestion - MMORPG | 09-19-2008 |
| | | Jeux Gestion - MMORPG | 09-20-2008 |
| | | Jeux Aventure Rôle RPG | 09-27-2008 |
| | (A télécharger) | Jeux Réflexion Stratégie | 12-13-2008 |
| | (A télécharger) | Jeux d'action | 12-14-2008 |
| | (A télécharger) | Jeux Réflexion Stratégie | 12-16-2008 |
| | (A télécharger) | Jeux Réflexion Stratégie | 12-15-2008 |
| | (A télécharger) | Jeux Réflexion Stratégie | 12-13-2008 |
| | (A télécharger) | Jeux Réflexion Stratégie | 12-20-2008 |
| | (A télécharger) | Jeux Réflexion Stratégie | 12-20-2008 |
| | (A télécharger) | Jeux Gestion - MMORPG | 12-21-2008 |
| | (A télécharger) | Jeux Gestion - MMORPG | 12-21-2008 |
| | | Jeux fun | 12-21-2008 |
| | (A télécharger) | Jeux fun | 12-22-2008 |
| | (A télécharger) | Jeux Réflexion Stratégie | 12-22-2008 |
| | (A télécharger) | Jeux Gestion - MMORPG | 12-22-2008 |
| | (A télécharger) | Jeux fun | 12-23-2008 |
| | (A télécharger) | Jeux fun | 12-24-2008 |
| | | Jeux Réflexion Stratégie | 12-24-2008 |
Maintenir "Shift" pour un tri multi colonnes
Jeux à Télécharger sur votre ordinateur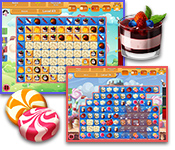 Sweet Treats: Fresh Daily
Jouez à ce délicieux Match 3 tout au long d'une aventure dans l'univers gourmand de la pâtisserie.

PC - 91.3 MB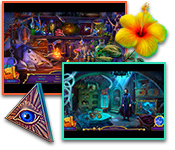 Chimeras: Les Secrets de Heavenfall Édition Colle
Découvrez ce qui se cache derrière le plus grand secret de Heavenfall en partant à la recherche d'une étudiante disparue.

PC - 831.6 MB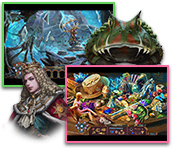 Dark Parables: Le Paradis Perdu de le Jeune Fille
Mettez fin à une série d'incendies inexpliqués dans cette version revisitée du fameux conte de la petite fille aux allumettes.

PC - 840.1 MB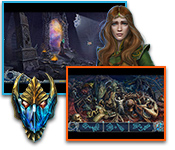 Spirits of Mystery: Résurgence Édition Collector
Rejoignez la princesse Airrin dans sa quête pour libérer sa mère et sa tante, kidnappées par les Faucheurs des Ténèbres.

PC - 1130.8 MB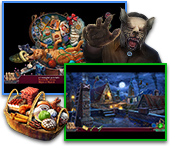 Dark City: Munich Édition Collector
Parcourez la ville de Munich à la recherche d'un loup-garou qui pourrait mettre en péril les festivités de l'Oktoberfest.

PC - 1130 MB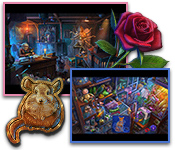 The Unseen Fears: Dernière Danse Édition Collect
Sauvez la ville d'une menace mystérieuse qui force les habitants à revivre leurs erreurs passées.

PC - 860.5 MB
RSS 2.0
| |
Secteurjeux sur Itunes App Store
|
Version Mobile Ipad |
Nous Contacter
|
Jeux pour votre site web
|
Annuaire de Jeux
|
In English
[
French
]
© Copyright 2018 - 2019 Citruce ® SAS - RCS Paris 504 472 366 -
jeux en ligne
,
jeux gratuits.
Tous droits réservés .
Engagement de confidentialité